As a member of JhdNutrasource, you can download QC documents, see detailed product information, request samples, chat with experts, and more!
Chat With Us
Contact Us
Email Me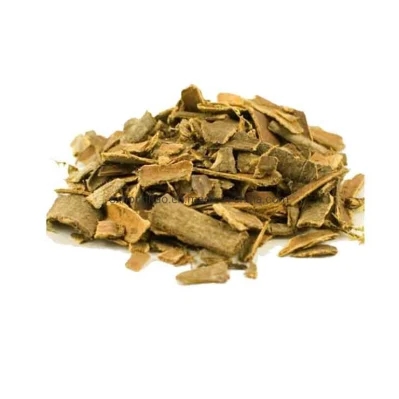 Introduction
Carscara, Rhamnus purshiana (Cascara Buckthorn, Cascara, Cascara Sagrada, Rhamni Purshianae cortex and Rhamnus, Bearberry, and in the Chinook Jargon, Chittam or Chitticum; syn. Frangula purshiana, Rhamnus purshianus) is a species of buckthorn native to western North America from southern British Columbia south to central California, and inland to western Montana. It is the largest species of buckthorn, occasionally growing up to 15 m tall, though more commonly a large shrub or small tree 5-10 m tall, with a trunk 20-50 cm in diameter. The bark is brownish to silver-grey with light splotching. The leaves are deciduous, alternate, clustered near the ends of twigs; they are oval, 5-15 cm long and 2-5 cm broad with a 0.6-2 cm petiole, dark shiny green on top, fuzzy and paler green below. The flowers are tiny, 4-5 mm diameter, with five greenish yellow petals; the flowering season is brief, disappearing by early summer. The fruit is a berry 6-10 mm diameter, bright red at first, quickly maturing deep purple or black, and containing three seeds.
The dried, aged bark of this tree has been used continually for at least 1,000 years by both native and immigrant Americans as a laxative natural medicine, commercially called "Cascara Sagrada", but old timers call it "chitticum bark". The laxative action is due to the Cascara glycosides (cascarosides A, B, C & D).
Function
1. Cascara sagrada is used as a laxative. The anthraquinones stimulate the bowel, leading to evacuation after approximately six to ten hours.
2. This herb also provokes secretion of fluid and minerals into the large intestine and inhibits their reabsorption.
3. It is suggested for situations in which a soft, easily passed stool is desirable, such as hemorrhoids or following rectal
surgery. In addition, anthraquinones applied topically can protect skin from ultraviolet damage.
Application
1.As the raw materials of drugs, it is mainly used in pharmaceutical field;
2.As active ingredients of health products, it is mainly used in health product industry;
3.As pharmaceutical raw materials.