As a member of JhdNutrasource, you can download QC documents, see detailed product information, request samples, chat with experts, and more!
Chat With Us
Contact Us
Email Me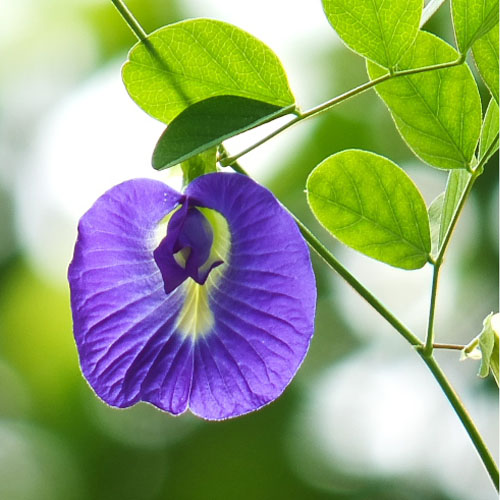 Introduction
Butterfly pea flower is one of the best natural blue pigments for beverages and food. It is made from dried flowers of clitoria ternatea, which is also called blue pea, butterfly pea, asian pigeonwings, bluebellvine, cordofan pea and darwin pea.The butterfly pea flower powder is water soluble and it is free of calories, fat and sugar. The blue color is from the main ingredient anthocyanin. PH value can change the color of butterfly pea flower powder in the solution. When the solution is acidic,the color will change to purple, even red; while the solution is alkaline, the color will be green.Butterfly pea flower powder has a lot of health benefits, including enhancing memory, nootropic, antistress, anxiolytic,antidepressant and sedative effects, so it is also a great material for dietary supplements.
FUNCTION
1. To relieve pain by smoothing the flow of the liver qi and repelling worms.
2. Distending pain in the chest, hypochondrium, and epigastrium.
3. Colic in the lower abdomen; abdominal pain due to intestinal parasitosis.
APPLICATION
Butterfly Pea Flower is used as a natural pigment in food and beverages, and it is also a great nutritional material for superfood and dietary supplements.