As a member of JhdNutrasource, you can download QC documents, see detailed product information, request samples, chat with experts, and more!
Chat With Us
Contact Us
Email Me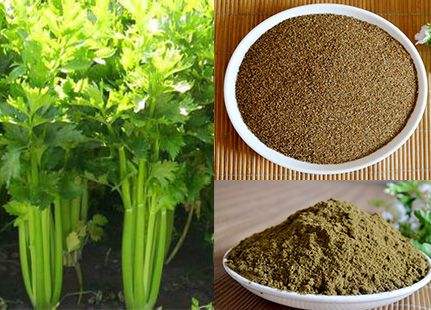 Introduction
Celery has been used for many years for treatment of ailments such as colds, flu and water retention. Celery seed is rich is several compounds that produce health benefits such as flavonoids, which are antioxidants, and coumarins, which act as blood thinners. In addition, celery seed in also rich in linoleic acid, an omega-3 fatty acid. These compounds create several benefits associated with celery seed consumption. Apigenin is found in high amounts in parsley, thyme peppermint. Apigenin is also found in a number of p, including chamomile, lemon balm, perilla, vervain, and yarrow.
Function
1、 Celery Seed is most often taken to aid in the maintenance of healthy joints. Celery Seed can also ease joint discomfort that occurs due to inflammation and is, in fact, mainly used for the relief of symptoms of such conditions as arthritis, rheumatism and gout.
2、Celery Seed has an antiseptic property that makes it useful to the health of the urinary tract and a diuretic property to help relieve fluid retention-Celery Seed aids in the elimination of uric acid.
Application
1. Celery seeds are good for high blood pressure.
2. Celery seed is right to wind warm disease, rheumatism arthritis, gout, high uric acid disease all have shu jie effect.