As a member of JhdNutrasource, you can download QC documents, see detailed product information, request samples, chat with experts, and more!
Chat With Us
Contact Us
Email Me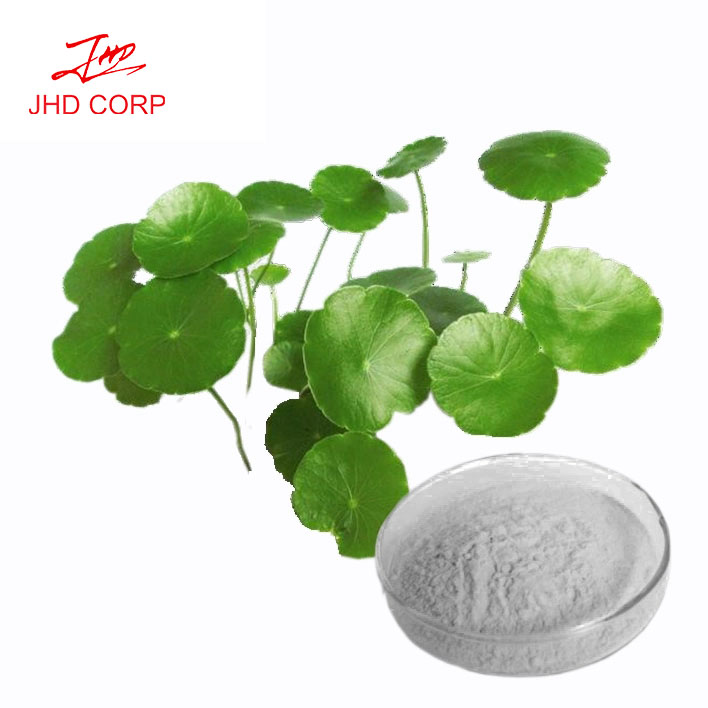 Introduction
Centella asiatica (L.) Urban) perennial herbs, prostrate stems, slender, rooting on nodes. Alias "thunder male root", "tiger grass". It has been used for a long time in China, India, Madagascar and Africa, mainly for the treatment of skin and mucous membrane diseases. Centella asiatica, can increase the resistance of skin epidermis, specific anti-inflammatory, sedation, detoxification, detumescence effect. It can give the skin elasticity, strengthen the softness of the skin, delay aging, help the damaged tissue to heal and tighten the skin, known as the "all-rounder" of beauty care.
Functions
1. Regulate immunity and improve blood circulation;
2. To promote the formation of collagen, can compact the skin, get rid of excess fat;
3. Protect skin tissue, promote wound healing, treat skin ulcers, such as refractory trauma, skin tuberculosis and leprosy;
4. Nerve tonic, can improve memory, reduce mental fatigue;
5. Diuretic laxative;
6. It can reduce blood pressure, treatment of liver disease.
Application
1,Pharmaceuticals;
2,Cosmetics;
3,Ointment.